Service: Response (Breakdown) Service
Your service partner all year long
Once you choose the solution that's right for you, our experienced, certified technicians ensure your equipment is installed correctly and operating at peak efficiency. We can maintain and repair your existing systems, too, including all makes and models of doors, loading dock systems, lifts and in-plant equipment. For ultimate ease and peace of mind, we offer our Wraparound Service Plan, which can be tailored to suit your goals and budget.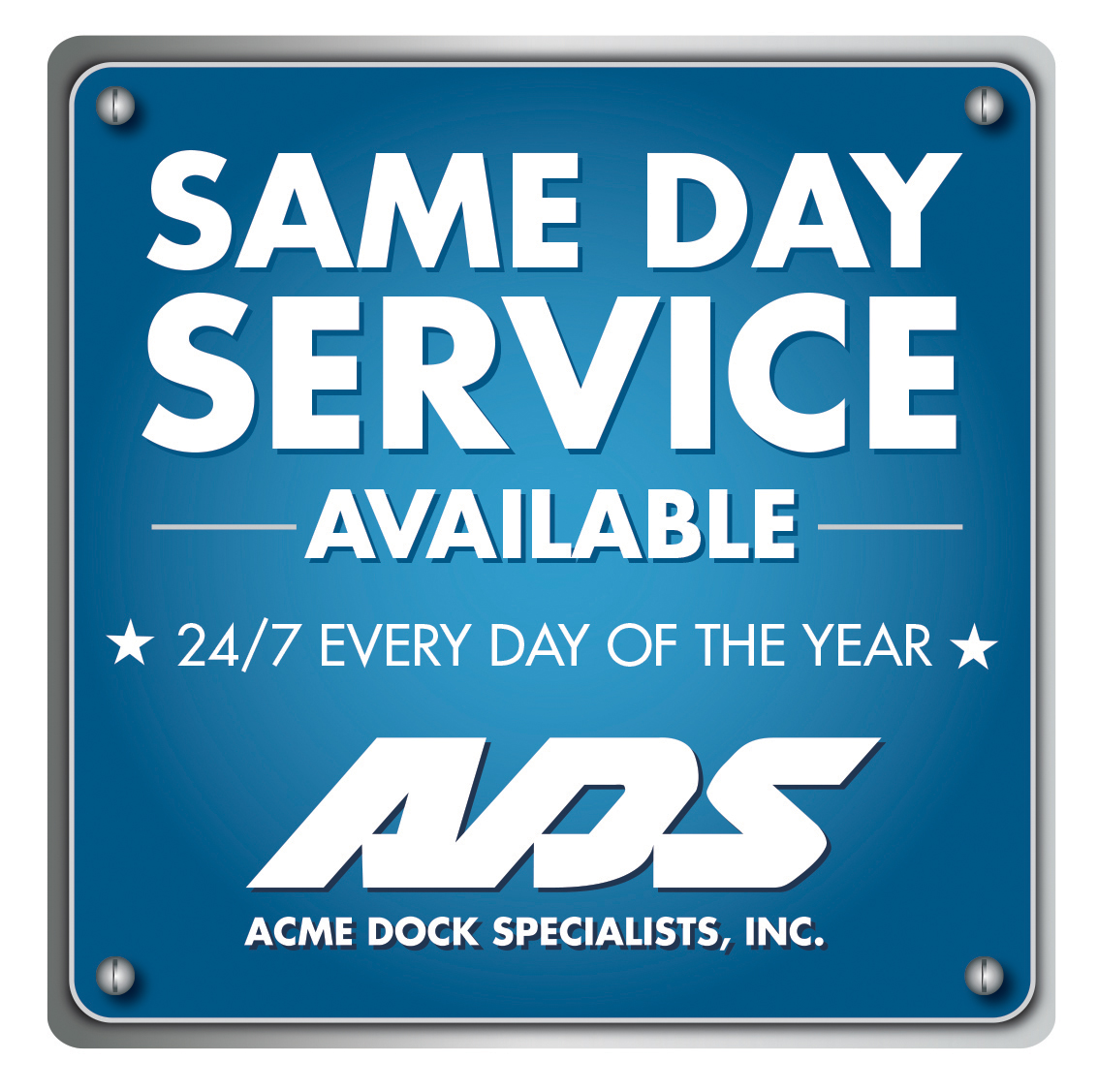 Response (Break Down) Service
At Acme Dock Specialists, we understand that downtime reduces profits. You want service fast. For non-emergencies, we offer same-day service when you call us before 10 a.m. If you call after 10 a.m., we'll be onsite before noon the following day.
If you have a true emergency and our standard response time just won't work, or if it's the middle of the night, we're on it. From an overhead door that won't close to a critical dock position that's malfunctioning, our on-call technicians are ready to respond 24 hours a day, seven days a week, every day of the year. Our fully stocked trucks ensure we can complete most common repairs in just one visit.
If you need emergency service after hours, call 816.753.9600 and follow the prompts for emergeny service.
Need same-day or emergency service? We've got you covered 24/7.
"When I call for repairs, Acme Dock Specialists respond to our needs immediately. And, a service technician is at our plant the same day I call. They troubleshoot a situation and make repairs within the same day. The territory manager always follows up on the work performed at the plant and makes sure it was done to my specifications. In my opinion, and from my own experiences, you could not ask for a better company to work with when it comes to doors and dock equipment."
"When I call for repairs, Acme Dock Specialists respond to our needs immediately. And, a service technician is at our plant the same day I call. They troubleshoot a situation and make repairs within the same day. The territory manager always follows up on the work performed at the plant and makes sure it was done to my specifications. In my opinion, and from my own experiences, you could not ask for a better company to work with when it comes to doors and dock equipment."