Products: Aftermarket Dock and Door Products
Solutions that keep pace with your business
At Acme Dock Specialists, we're proud to serve businesses of all sizes, from large Fortune 500 enterprises to small firms with just a few employees. Whatever your business, whatever your size, we'll show you how high quality products from some of the best manufacturers in the world can increase your productivity and safety while reducing risk and losses. You can choose from a variety of standard options or we can create a completely customized solution.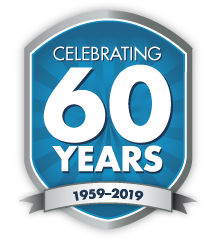 We've Got the Aftermarket Dock and Door Products You Need

From dock bumpers and wheel chocks to dock lights and dock fans and replacement door sections, we carry the products you need.
"Sigma Corporation is a general contractor that specializes in negotiated, design-build projects. In this role it is important to us that we work with qualified subcontractors that know the importance of quality work, competitive prices, and on-time installations. We have worked with Acme Dock Specialists for a couple of years now, and they have performed at the highest levels for us. We have used similar type companies in the past, and Acme Dock has far exceeded our expectations."
"Sigma Corporation is a general contractor that specializes in negotiated, design-build projects. In this role it is important to us that we work with qualified subcontractors that know the importance of quality work, competitive prices, and on-time installations. We have worked with Acme Dock Specialists for a couple of years now, and they have performed at the highest levels for us. We have used similar type companies in the past, and Acme Dock has far exceeded our expectations."