Solutions that keep pace with your business
At Acme Dock Specialists, we're proud to serve businesses of all sizes, from large Fortune 500 enterprises to small firms with just a few employees. Whatever your business, whatever your size, we'll show you how high quality products from some of the best manufacturers in the world can increase your productivity and safety while reducing risk and losses. You can choose from a variety of standard options or we can create a completely customized solution.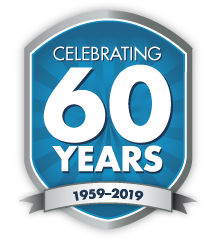 We've Got Your Door Needs Covered

We can install or replace virtually any door type in your facility — sectional doors, rolling doors, fire doors, counter shutters, even doors for coolers and freezers. Check out some of the options below.
"The team at Acme Dock Specialists has always been very polite and responsive in a most professional manner during sales calls, warehouse visits, and installations, and after the sale as well. Acme does a very nice job of getting you the information you need and answering any questions in the process in a timely manner."
"The team at Acme Dock Specialists has always been very polite and responsive in a most professional manner during sales calls, warehouse visits, and installations, and after the sale as well. Acme does a very nice job of getting you the information you need and answering any questions in the process in a timely manner."