Our People: Wichita
Meet Our Wichita Team
Our people are our greatest strength. From our product experts to our highly skilled maintenance technicians to our experienced, knowledgeable office staff, everyone plays a vital role in ensuring your project is successful in every way.
NEW EQUIPMENT AND CONSTRUCTION SALES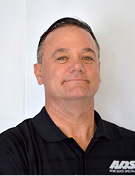 Steve Baker  |  Branch Manager
Steve leads our sales, service and customer service teams and is dedicated to ensuring you receive the best possible sales and service support. 
Office: 800.899.7210
Mobile: 316.761.1502
Email: SBaker@acmedock.com
CUSTOMER SERVICE REPRESENTATIVE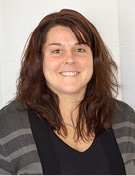 Jenessa Boldenow  |  Customer Service Representative
Jenessa assists customers with questions about service and installation scheduling, product order status, maintenance plans, and warranties. 
Office: 800.899.7210
Mobile: 316.207.4978
Email: JBoldenow@acmedock.com